The 'Noise Floor' on some of the cheaper DVB-T dongles is pretty dismal, but I think I've seen somewhere where dongles with a much better 'Noise Floor' can be purchased, hopefully from AU-OZ with a faster delivery time than from our 'trusty' CN suppliers.
Is there anyone out there who has either performed their own tests, or knows the best DVB-T dongle to choose that has a good 'Noise Floor' specification?
Here is where I'm starting from:
http://www.google.com.au/#q=RTL-2832U+L ... r+Shootout
It's my son's 46th birthday coming up and my 10-yo grandson and he are both into flying RC model aircraft two or three mornings a week in Brisbane and I've found some nice software that does a neat 3D 360° graph of a field-strength survey of his and other RC gear, that also lets them choose a clear frequency to fly on.
The implications of using the same techniques on the ham bands would well and truly solve many a ham's headaches when trying to locate the source of RFI or other forms of EMR.
So, I'll be investing in a couple of these better units in order to reduce any frustration and headaches from using something not quite up to par.
I've already played and had fun with a couple of different models and found a few issues that deserve more research into getting the best 'bang-for-buck'.
If anyone else is contemplating playing SDR's with these devices, here's a tip on extra cables you'll find that you'll need to get going;
For Android tablet users, make sure you get a microUSB plug to stdUSB socket adapter cable to plug your dongle onto.
You'll also need an appropriate microCOAX plug to BNC, Nseries or UHF socket adapter cable, depending on your favourite choice. Typically, the socket on the USB DVB-T dongle is a tiny MCXseries socket.
On some DVB-T sticks you might find the larger, older Belling-Lee Pal (IEC) 75Ω TV socket, but I'm not too sure whether or not these adopt the RTL-2832U chipset.
Here are some links to resources when playing with these DVB-T devices:
RTLSDR Scanner Now Supports GPS for Signal Strength Mapping - rtl-sdr.com
http://www.rtl-sdr.com/rtlsdr-scanner-n ... h-mapping/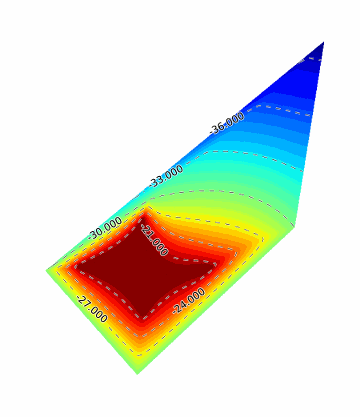 RTLSDR Scanner | A cross platform Python frequency scanning GUI for rtl-sdr:
http://sourceforge.net/projects/rtlsdrscanner/
I found the above, when I visited this site...
rtl-sdr.com - RTL-SDR (RTL2832U) and Software Defined Radio:
http://www.rtl-sdr.com/
There's a Category set aside, just for us guys 'Amateur Radio Archives - rtl-sdr.com':
http://www.rtl-sdr.com/category/amateur-radio/
There's a tip at rtl-sdr.com about buying a suitable device, bit not focussed enough on 'Noise Floor' specs.
http://www.rtl-sdr.com/buy-rtl-sdr-dvb-t-dongles/
Breaking News as of 08-Aug-2014
XiOne - The portable Software Defined Radio - SDR | Indiegogo Funding Project:
https://www.indiegogo.com/projects/xion ... -radio-sdr
Cheers & 73's Danny VK6DVR.